Seminar "A Bibliometric Analysis of the Ecological Policy: Comprehensive Overview"
Event ended
On July 7, at 19:00, a scientific ANR-Lab seminar will be held, where research assistant Anna Sokol will present the results of her work on the analysis of the research field of environmental policy.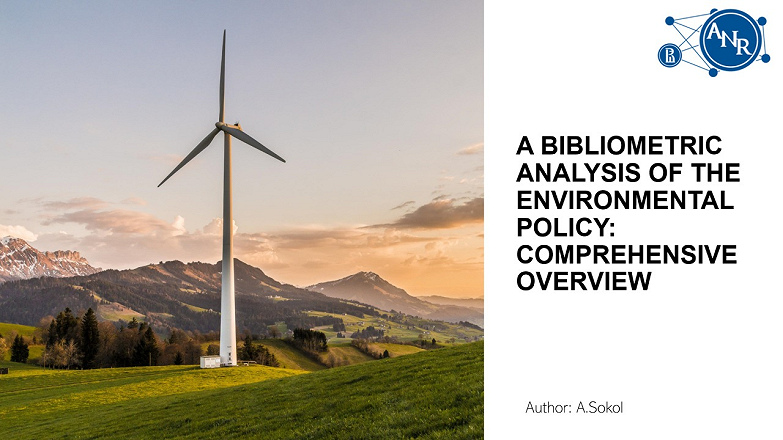 At present, issues related to the environment and climate have become a particularly significant item on the global political agenda. The popularity and urgency of situation increased attention not only policymakers, but also scientists. Although scientific research has been conducted to investigate current tasks and solve problems, that it constantly faces, not a single study investigated bibliometric variables in the political area. The aim of this paper is to contribute to a better understanding of the scientific knowledge of environmental policy and it's effects. A bibliometric and social network analysis was implemented to determine the indicators of scientific productivity, impact and collaboration between authors, institutions, countries and keyword co-occurrence. Measuring the results of international scientific works by bibliometric analysis helps to understand the characteristics of the distribution of the field in, the dynamics of topics, the border studies and development trends. 
An invitation to Zoom will be sent to registered participants before the seminar. Registration is available
here
.