ANR-Lab Seminar "Discipline and Motivation in Scientific Work"
Event ended
Next Monday, September 21, at 17:00, the first scientific seminar of the International Laboratory for Applied Network Research will be held in the new academic year. The invited guest – motivational speaker Dmitry Cheshev will present  at the seminar.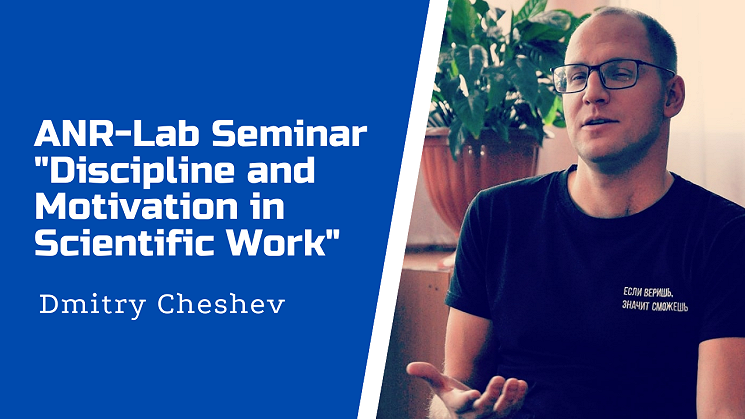 The  seminar will focus on self-discipline and self-motivation in scientific work. Dmitry has been working on himself for many years in order to achieve an important goal – to learn to walk again. He will share his personal experience, practical advice and recommendations on how to learn to inspire yourself on the way to important personal goals.
The language of the seminar is Russian. The seminar will be held online on the Zoom platform. Registered participants will receive a letter with an invitation to the video conference.
Registration for the seminar is available here.
We will be glad to see everyone!