Methodological ANR-Lab seminar "Discussion of the questionnaire before the pilot launch"
Event ended
Next Monday, October 5, at 17:00, we will hold the International Laboratory for Applied Network Research's third methodological seminar in the new academic year. Maria Kartuzova and Irina Zangieva will present at the seminar.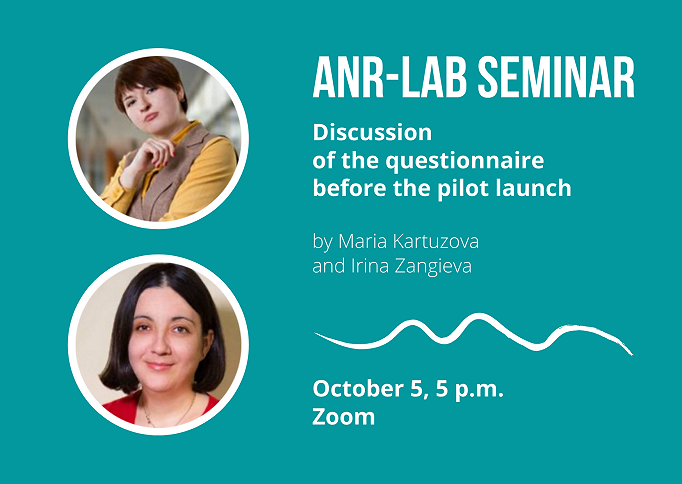 The seminar discusses the questionnaire blocks before the pilot study launch — a 2nd-year student of the Sociological Ph. D. School and Research Assistant at ANR-Lab, Maria Kartuzova, is conducting the study under Irina Zangieva, Senior Researcher of the Laboratory. It addresses the impact of social connections on the successful horizontal careers of self-employed seniors who make money through digital platforms.
Within the framework of the seminar, we will discuss the main blocks of the questionnaire:
characterizing the selected social connections and information about the alters who are in them;

factors of success in the horizontal career of self-employed older people;

classification of the self-employed person's place of residence and the type of platform through which he earns.  
If you would like to participate in the seminar, please write to the research assistant of the laboratory Aryuna Radnaeva (aradnaeva@hse.ru, +7 (910) 416-72-82).