ANR-Lab Seminar 'The Social Support Networks of Elderly People in Slovenia during the Covid-19 Pandemic'
Event ended
On Monday, October 26, at 5 p.m., the International Laboratory of Applied Network Research's regular scientific seminar will be held. Anuška Ferligoj, ANR-Lab's Academic Supervisor, will present her paper.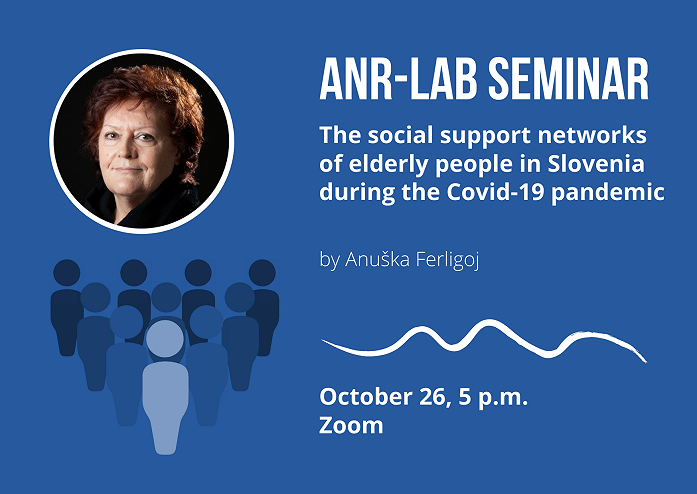 The paper
The Social Support Networks of Elderly People in Slovenia during the Covid-19 Pandemic
 is published as a preprint in coauthorship with Marjan Cugmas, Tina Kogovšek, and Zenel Batagelj. This study aims to identify and describe the various types of personal social support networks of the elderly population during the coronavirus pandemic. A survey of Slovenes over the age of 64 was conducted, after which ego networks were formed. There are studied different types of social support, such as informal socializing support (1), emotional support (2), instrumental support (3), and various characteristics of the social support networks (i.e., type of relationship, number of contacts, geographical distance). The results show that most of the elderly population in Slovenia has a good social support network. In contrast, the share of those without any (accessible) source of social support is significant.
The language of the seminar is English.
The meeting will be held online on the Zoom platform. Registered participants will receive a letter with an invitation to the video conference.
Registration for the seminar is available
here
.
We will be glad to see everyone!