ANR-Lab Seminar "Highlighting key topics in sociology: a glance through the prism of citation network analysis"
Event ended
On Monday, January 18, at 17:00, Deputy Head of the Laboratory Daria Maltseva and a graduate of the Master's programme "Applied Statistics with network analysis" Ekaterina Bulycheva will talk about their new paper at the seminar of the International Laboratory for Applied Network Research.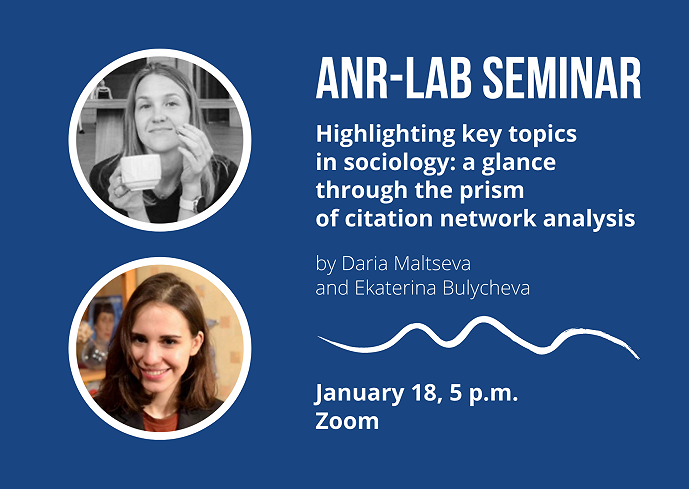 The work attempts to highlight the key topics in the sociology of 20th – early 21st centuries by analyzing publications which appeared in ten leading general sociology journals in the English language. The study is based on a quantitative paradigm and analyzes bibliographic information on Web of Science publications (more than 23 thousand). The data collected served to build a network of citations between publications. Using the network analysis metrics and key-route main path algorithm the authors identify the publications with the highest number of citations which can be considered as the most significant for the authors of the selected journals. The article also traces the connections between the publications and highlights the topics relevant and dominant in a particular area are relevant and dominant in a particular area of sociology in a particular time frame.

You can find the full text of the article here.
The language of the seminar is Russian. The seminar will be held online on the Zoom platform. Registered participants will receive an invitation letter before the seminar.

Registration for the seminar is available here.
We will be glad to see everyone!