ANR-Lab seminar "Network analysis capabilities in Pajek: two-mode network analysis"
Event ended
On Monday, June 21, at 17:00, a scientific seminar of the International Laboratory for Applied Network Research will occur. Daria Maltseva will continue to talk about the possibilities of network data analysis in the Pajek program.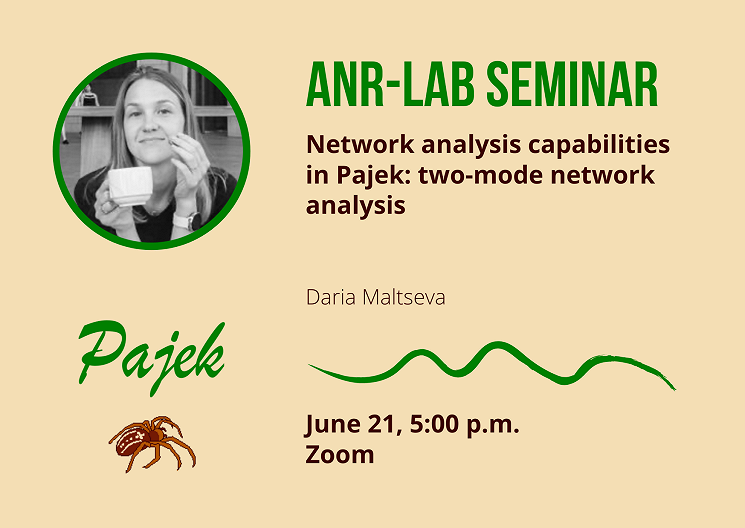 Pajek program, developed by scientists from the University of Ljubljana Vladimir Batagel and Andrey Mrvar since 1996, is designed to analyze and visualize large networks (1000+ nodes). The program is fully available for non-commercial use (see Pajek website). In 2013, the Pajek program received an award from the International Society for Network Researchers (INSNA).
The seminar will examine the Pajek program's possibilities for analysis of a two-mode network. Seminar participants will learn what a two-mode network is, how to transform and analyse a two-mode network in Pajek and apply this knowledge to analyze data in their research.
The language of the seminar is Russian. The seminar will be held online on the Zoom platform. Registered participants will receive a letter with an invitation to the video conference.
Registration for the seminar is available
here
.
We will be glad to see everyone!