On April 15-16, within the framework of the April conference, the section "Network Analysis" was held
On April 13-23, 2021, the XXII April International Academic Conference on Economic and Social Development organized by NRU HSE was held. Within the conference framework, the International Laboratory for Applied Network Research traditionally organized a section, "Network Analysis," addressed to various theoretical and empirical studies from different disciplines, based on applying theoretical and methodological approaches from the field of network analysis.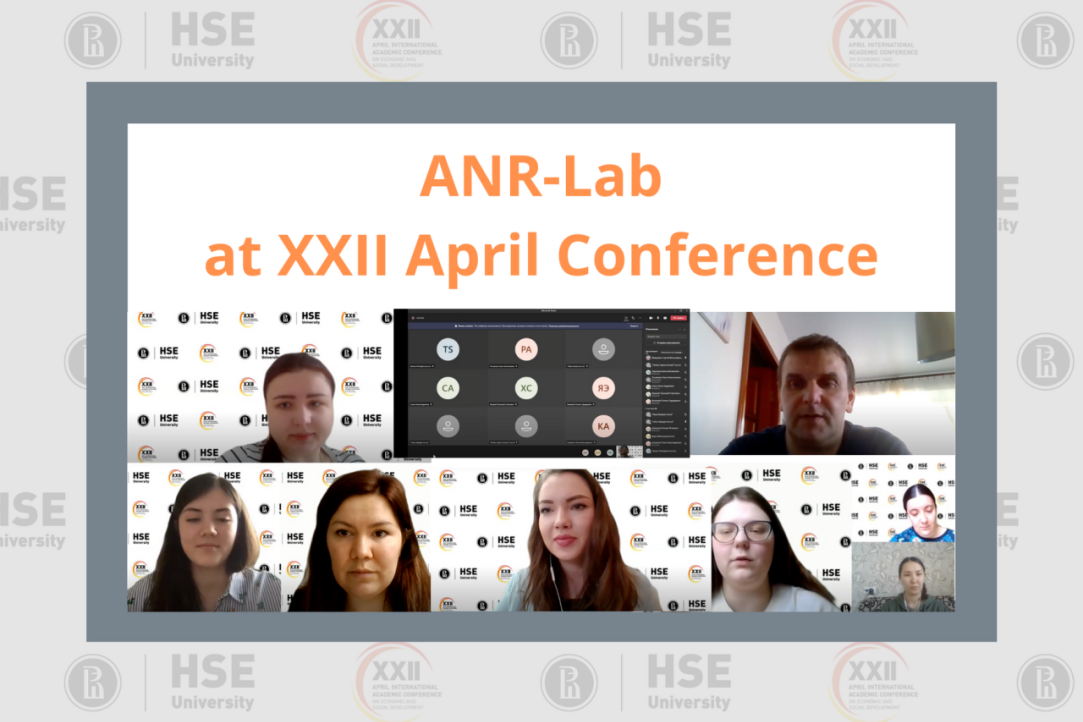 Like the entire April conference, the section was held online on the MS Teams platform. Our section included five thematic sessions:

Laboratory members made presentations:

Tamara Shcheglova – Socio-spatial urban segregation

Daria Maltseva and Stanislav Moiseev – The Crowd Myths: From the Madding Crowd to the Community of Practice

Anna Sokol, Dmitry Zaytsev, Valentina Kuskova – The impact of environmental movements on sociаl and policy change

Grigory Khvatsky, Dmitry Zaytsev, Valentina Kuskova – Methodology of policy efficiency assessment using computational tools of media analysis

Maria Kartuzova and Irina Zangieva – Influence the ego networks on the success of the horizontal career of the self-employed working e-platform as a marketplace

Ksenia Danilova – Factors of Attributing Instrumental Motivation to Altruistic Actions: with ego-networks

Aryuna Radnaeva – Qualitative network analysis: opportunities and justification

You can find the detailed program of the section on the conference website. The reports are published on the Youtube channel of the conference.