ANR-Lab members at Sunbelt 2022
On July 12-16, the XLII Social Networks Conference of the International Network for Social Network Analysis Sunbelt took place. Laboratory members made presentations at the conference.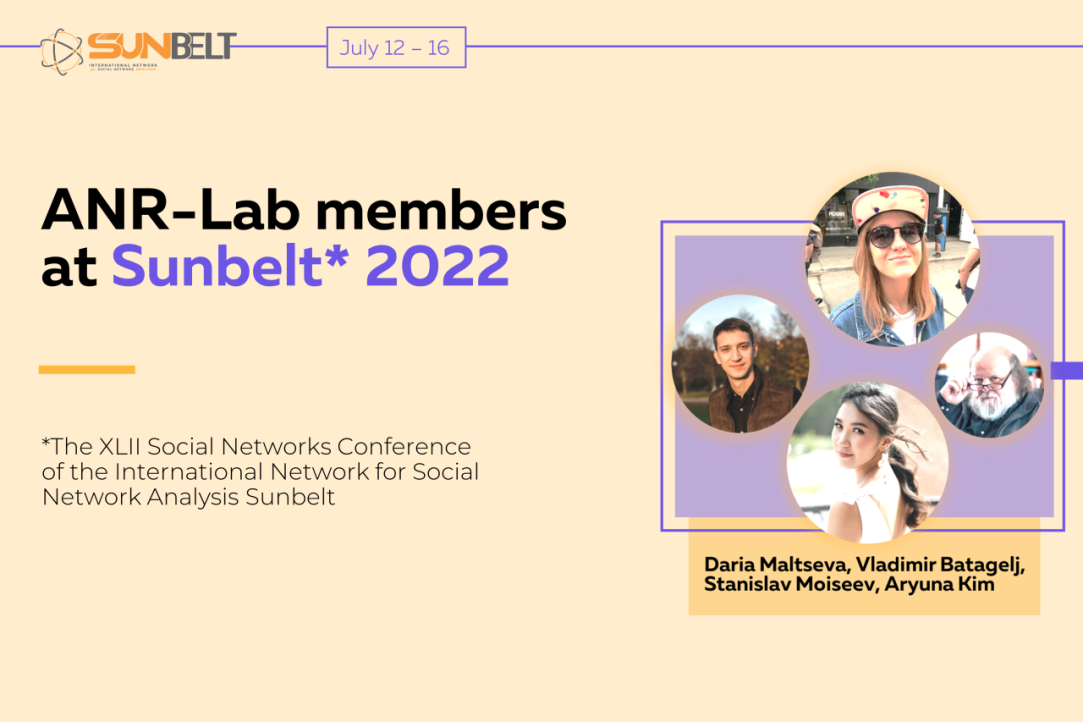 International Conference on Social Network Analysis Sunbelt is the official annual conference of the International Network for Social Network Analysis (INSNA). INSNA currently has over a thousand permanent members and a large number of attendees present their work annually at Sunbelt conferences. This year the conference was held in a hybrid format – in the city of Cairns in Australia and on the Whova online platform.

Four laboratory members took part in various sessions of the conference online. The following reports were presented:

Vladimir Batagelj: Projections of signed two-mode networks.
Daria Maltseva: Structural characteristics and patterns of collaboration in the national scientific community: case of Russian sociologists.
Stanislav Moiseev: Studying collaboration via various sources of bibliographic data: case of Russian sociological community.
Aryuna Kim: Development of the field of qualitative social network analysis based on bibliometric approach.

We thank the INSNA association for supporting the speakers and the opportunity to participate in the conference!