International laboratory for Applied Network Research took part in the NET-2018 conference
On May 18-19, the 8th International Conference on Network Analysis was held, organized by our friends and colleagues – Laboratory of Algorithms and Technologies for Networks Analysis – together with Yandex and the Laboratory of Advanced Combinatorics and Network Applications of MIPT. The conference was held in Yandex office in Moscow.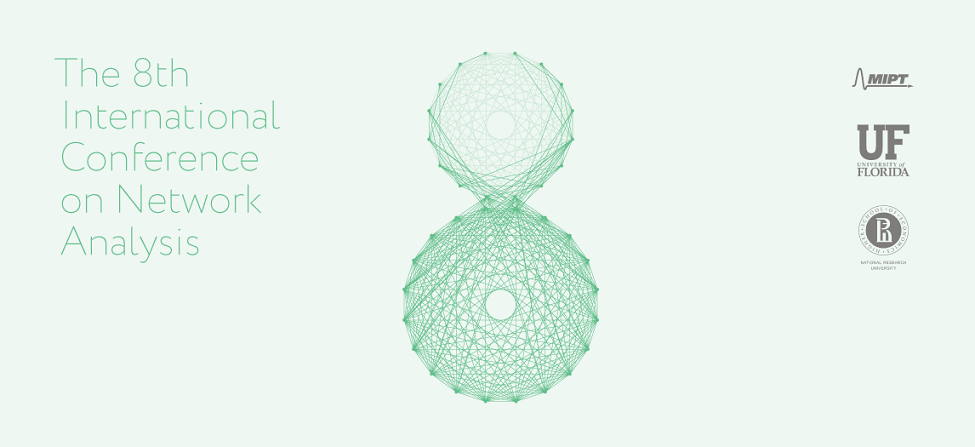 The purpose of this conference is to bring together scientists and engineers from industry, government, and universities to exchange knowledge and results in a broad range of topics relevant to the theory and practice of network analysis. Topics of the Conference include algorithms on networks, discrete optimization and applications, reliability of complex networks, software, theory, methodology and applications.
Our employees made presentations at the conference:
·       Valentina Kuskova : «Individual project effectiveness: individual network Predictors»;
·     Galina Gradoselskaya : «Mapping of politically active groups on social networks of Russian regions (on the example of Karachay-Cherkess Republic)»;
·       Tamara Shcheglova : «Differentiation of discursive political space in social Networks»;
·       Dmitry Zaytsev : «Advisors Role in Russian Education Policy: Application of Network Analysis»;
·       Oxana Mikhailova : «Social Mechanisms of the Subject Area Formation. The Case of "Digital Economy"».
Selected conference papers will be published in Springer series Springer Proceedings in Mathematics and Statistics (indexed in Scopus and Web of Science).