ANR-Lab at the international workshop ARS'2019 in Salerno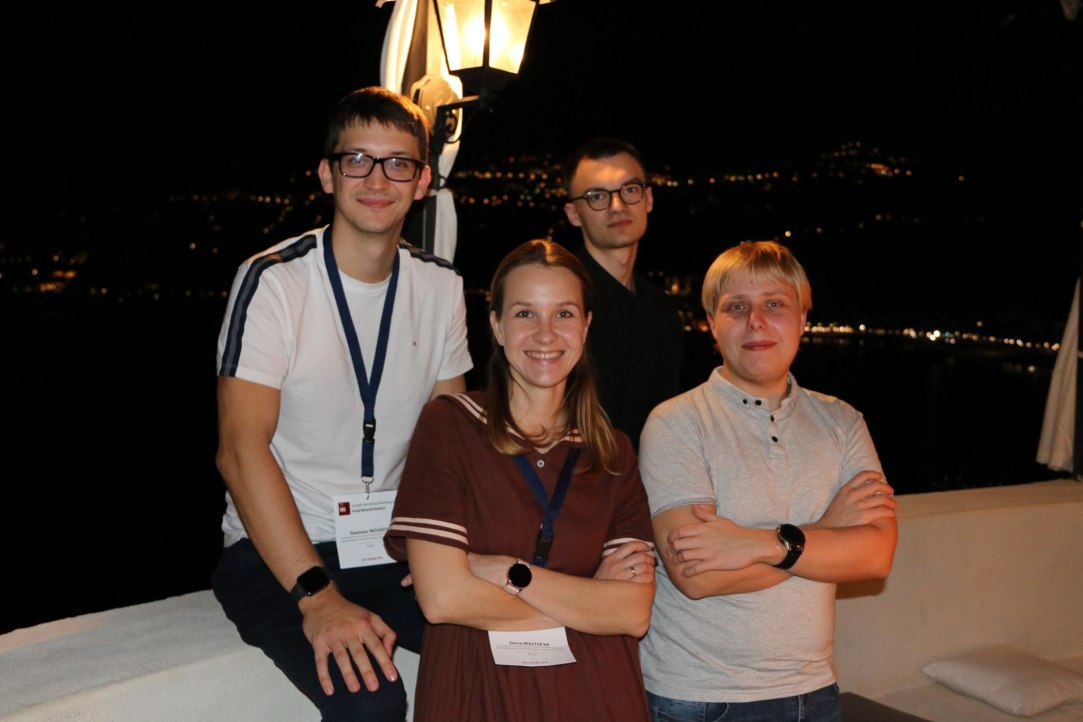 The 7th international workshop on the analysis of social networks was held on October 29-31 in Salerno, Italy. The workshop was about multilayer, multilevel and multimode networks.

It aimed at presenting the most relevant results and the most recent methodological developments in Social Network Analysis and also:
• to cover more of Social Network Analysis themes including application to different areas;
• to deepen existing scientific cooperation between social network analysts and to establish new contacts;
• to provide a multi-disciplinary forum for exchange of ideas;
• to provide Ph.D. students and young researchers in the field of social network analysis with a forum for presenting their work.
Within the thematic sessions, laboratory staff and students of the master's program presented their studies using bibliometric network analysis. These studies are the result of the work at the summer school for the analysis of scientific networks, which ANR-Lab conducted in July this year.

Grigory Khvatsky spoke about the results of bibliometric analysis in management; Daria Maltseva - about collaboration between researchers in the field of Social Network Analysis; Nikita Talovsky - about the development of scientific schools in the political sciences; Stanislav Moiseev - about the main areas of Mixed Methods research; and Kirill Ivanov, about the collaborative context of statistical inconsistency in psychological research.

Academic supervisors of the laboratory Anuška Ferligoj and Vladimir Batagelj presented at the workshop their new book, Advances in Network Clustering and Blockmodeling, which will be published by Wiley in 2020.