Valentina Kuskova shared her experience in creating the ANR-Lab-based MASNA educational program
Valentina Kuskova, Head of the ANR-Lab, shared her experience in creating the master's programme "Applied Statistics with Network Analysis" at the seminar on the exchange of experience in implementing the project "HSE International Laboratories", which was held on February 20 at the HSE.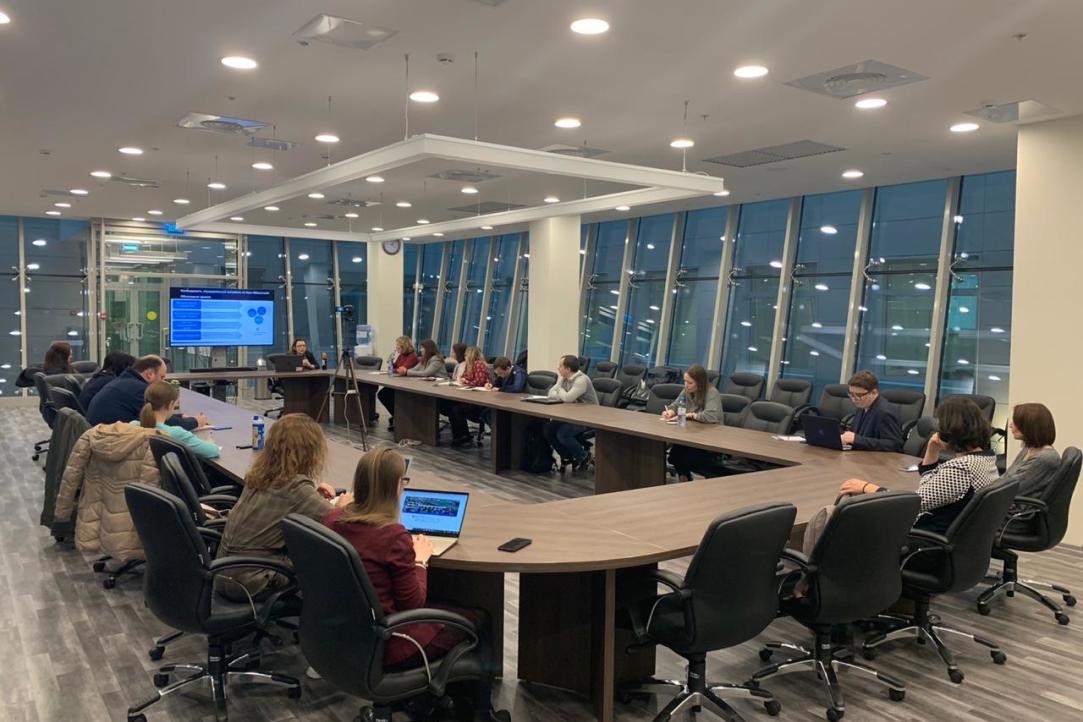 The seminar was dedicated to the discussion of the experience of creating international laboratories-based master's programs and the involvement of young specialists in scientific activities. Valentina Kuskova, Head of the International Laboratory for Applied Network Research, talked about how the master's program "Applied Statistics with Network Analysis" was launched on the basis of the laboratory 3 years ago. Despite the fact that the program is fully commercial and was opened at the expense of the available resources of the laboratory, by today it has become an independent training center and for the 4th year it has been successfully recruiting students.
Valentina spoke about the problems that she had to face when creating a master's programme. But despite the fact that the programme was opened only on the second attempt, it became the first English-language fee-based educational program at the HSE, operating on the basis of an international laboratory.
Today MASNA has 46 students, 20 graduates and 18 invited lecturers from universities of Europe and the USA, who come to Moscow every year to teach students of the programme. Onwards and upwards: the plans for 2021 include a double degree program with the University of Ljubljana, which will expand international cooperation and strengthen the position of the program and HSE in the international educational market.