Stanislav Moiseev, Junior Research Fellow at ANR-Lab, had a pre-defense of the PhD dissertation on March 10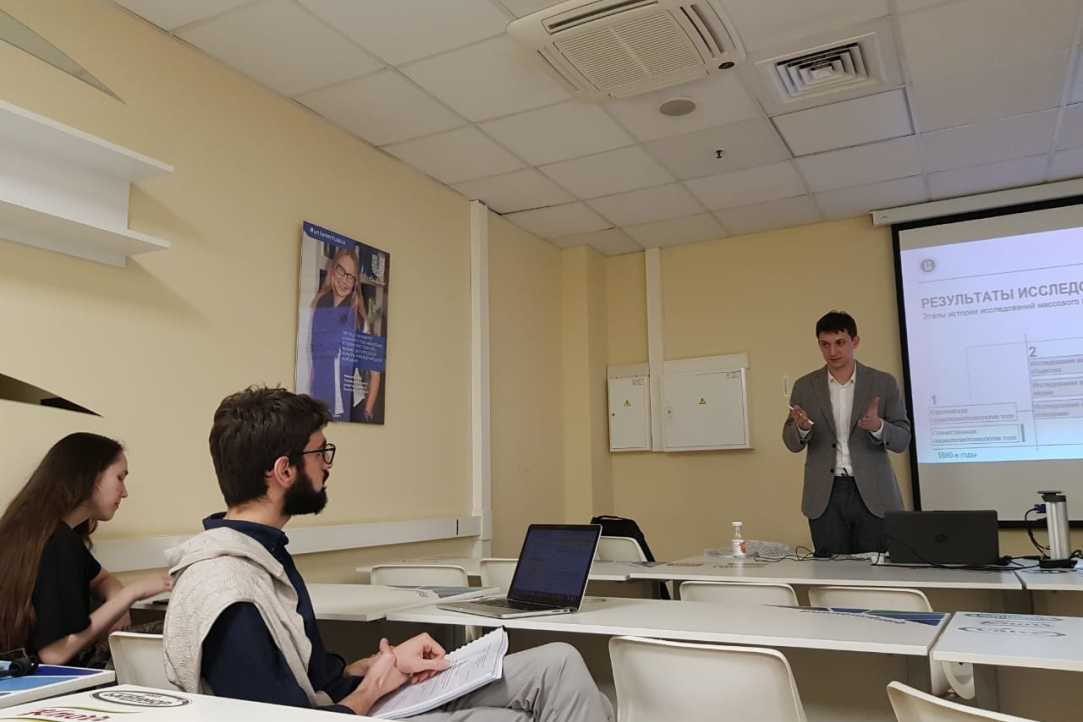 On March 10, at a meeting of the Analysis of Social Institutions Department at the Department of Sociology of the National Research University Higher School of Economics, the pre-defense of the PhD dissertation of ANR-Lab member Stanislav Moiseev was held on the topic: "The nature and mechanisms of mass behavior: from classical sociology to modern theoretical models", scientific specialty 22.00.01 "Theory, methodology and history of sociology". Scientific adviser: Doctor of Sociology, Professor Devyatko Inna Feliksovna.
The work of Stanislav is devoted to the historical and sociological reconstruction of ideas about mass behavior and theoretical and methodological analysis of the conceptual boundaries and content of theories of mass behavior. Stanislav introduced the conceptualization of mass behavior and described a strategy for the empirical study of mass behavior in a digital environment. After an intense discussion, the work of Stanislav was recommended to defence.