We are at the International Conference NetGlow'2020
The conference 'Networks in the Global World' was held online on July 7-9, 2020. ANR-Lab members and MANSA graduates participated in the conferece sessions. ANR-Lab held its own session on scientific networks.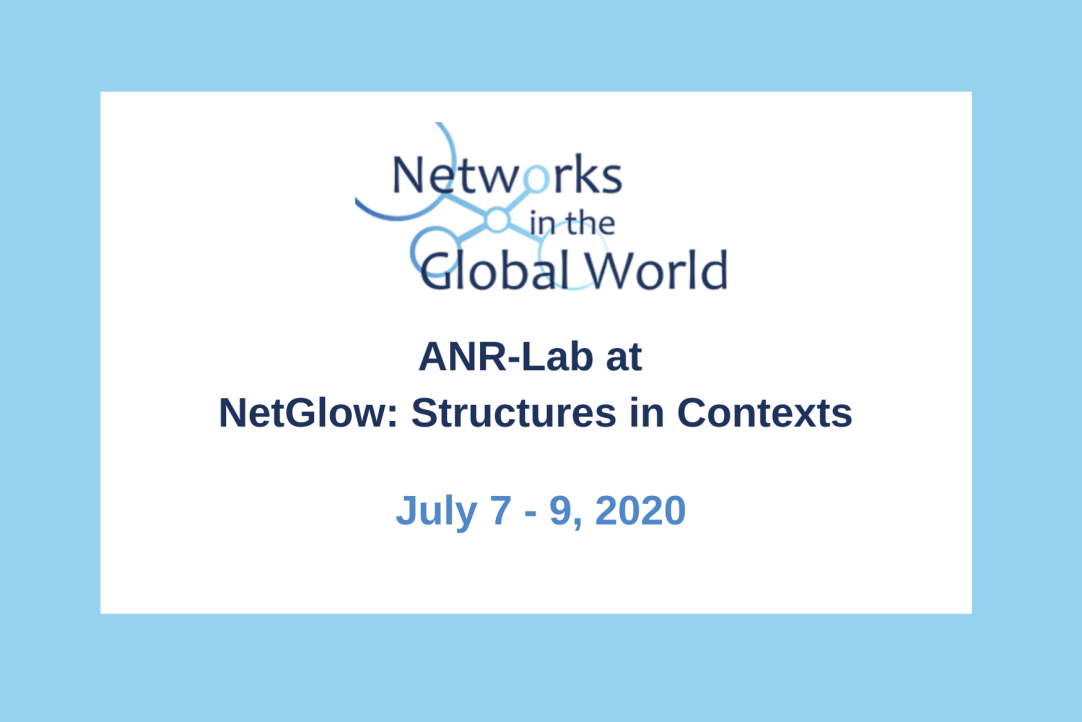 The conference 'Networks in the Global World. Structures in Contexts. Understanding Relations in European Societies and beyond' was organized by the Centre for German and European Studies with support from International Network for Social Network Analysis (INSNA), International Sociological Association (ISA), and German Academic Exchange Service (DAAD).
The conference was supposed to be held in St. Petersburg, but due to the pandemic it was held online. At the conference, ANR-Lab held a session "Scientific Networks: Understanding Various Research Fields" (Daria Maltseva, Dmitry Zaytsev). Other ANR-Lab members and graduates of the master's programme 'Applied Statistics with Network Analysis' presented in the sessions: 'Statistical Network Modeling', 'Qualitative Network Analysis' and 'Networked City: The Multiplicity of Urban Links and Nodes'. The following reports were presented:
Elizaveta Chernenko – Network Determinants of Conflict in Business Organization

Antonina Milekhina – How to Explore Potential of a Tennis Player Using Tools of SNA?

Aryuna Radnaeva – How Do Ego Networks Shape Perceptions of Ethnic Identity?

Tamara Shcheglova – Network Approach in Urban Studies: Bibliometric Analysis

Stepan Zaretckii – Composition Change and Shared Norms of Peers Subgroups: A Longitudinal Study

Polina Lushnikova – Scientific Networks in the Field of Management

Daria Maltseva, Vladimir Batagelj – Imetrics: The Development of the Discipline with Many Names

Anna Sokol – A Bibliometric Analysis of Environmental Policy
The conference programme and several video presentations are available at the conference website.