The HSE rector's allowance awards Ilia Karpov
Ilia Karpov, a junior researcher at the International Laboratory for Applied Network Research, was awarded an academic achievement award by the HSE Academic Fund. Congratulations to Ilia on recognizing the results of his work and the rector's allowance for one year.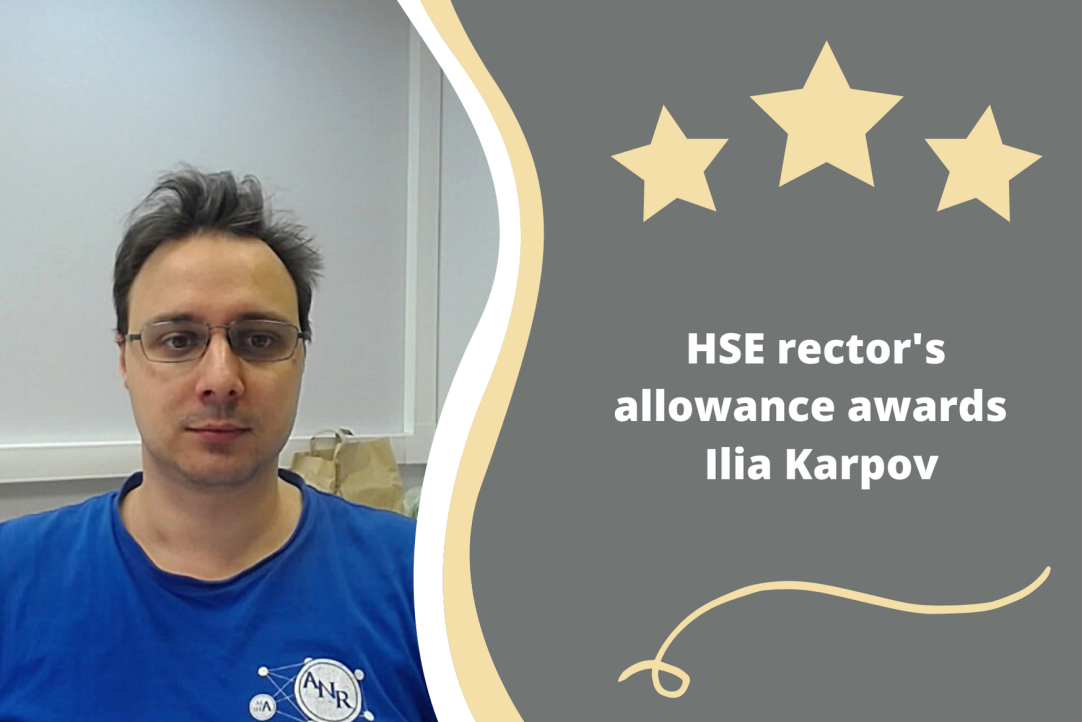 In his research, Ilia is engaged in analyzing the structure of online communities, modeling the distribution of information in online social networks, as well as computer linguistics: implementing methods for processing texts written by users of online social networks (language detection, morphological analysis, tonality analysis, etc.). Ilia is a senior lecturer in the School of Data Analysis and Artificial Intelligence at the Faculty of Computer Science and conducts social network analysis and text analysis courses.

We wish Ilia success in his research and teaching!