Two ANR-Lab members become HSE graduate students
ANR-Lab analyst and MASNA and MDNA teacher Elena Beilina and research assistant Tamara Shcheglova entered the Higher School of Economics postgraduate study programmes. As many as ten graduate students now work with them in the laboratory!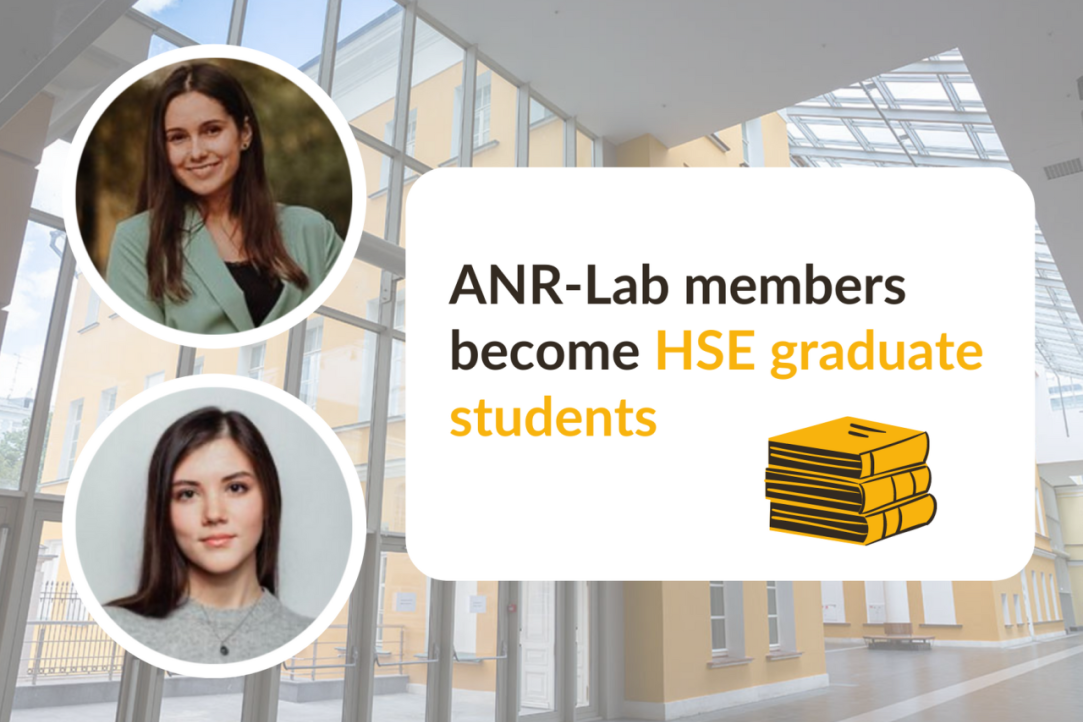 Elena Beylina, a graduate of the Bachelor's programme in Sociology and Master's programme "Applied Statistics with Network Analysis" at HSE University, entered the postgraduate school in management on 08.00.05 Economics and National Economy Management (Marketing). Elena scored the highest number of points in the competition for her direction and became the first on the list of those recommended for admission.
Tamara Shcheglova, a graduate of the Bachelor's Programme in Sociology and the Master's programme in Data Journalism at HSE University, entered the graduate school in Sociology in the direction 22.00.01 Theory, Methodology, and History of Sociology.
Congratulations! We wish our colleagues success in their studies and further academic careers!