Summer School of the HSE Centre for Sociocultural Research
ANR-Lab members Daria Maltseva and Stanislav Moiseev took part in the XII Summer School of the Centre for Sociocultural Research "Cross-cultural research design development" for students, graduate students and academic staff, which took place in Zvenigorod from June 26 to July 1.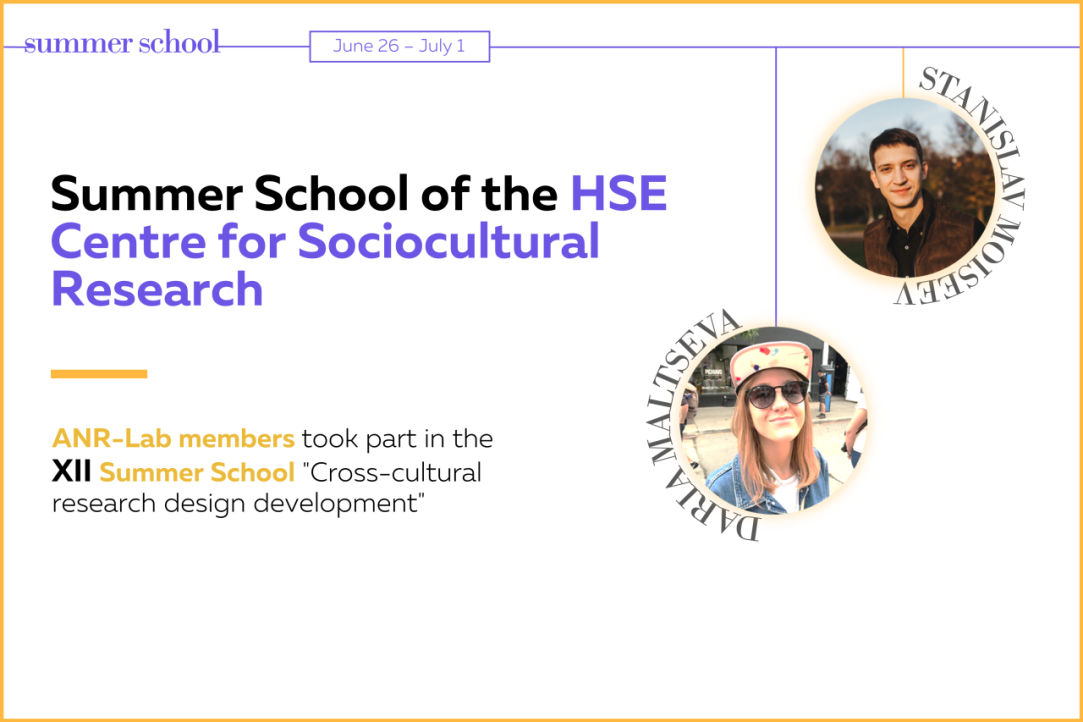 Under the guidance of Daria and Stanislav, the participants of the school had the opportunity to delve into the study of the theory and methodology of network analysis. The proposed lectures allowed the participants to get acquainted with the basic principles of the network approach, and as a result of practical classes, the employees and students of the Centre gained experience in working with the Pajek program for analyzing and visualizing big network data. The listeners were very inspired by the possibilities of a new type of analysis for them and expressed a desire to continue developing their skills in working with network data, as well as to apply the acquired knowledge and skills to conduct research in their areas of scientific interest. 

As a result of fruitful sessions and bright discussions, colleagues from the Centre for Sociocultural Research and the Laboratory for Applied Network Research expressed their readiness for further cooperation. 




Daria Maltseva: This is our first time in Zvenigorod and we really liked it here. There is some kind of special atmosphere here: I managed to relax and work. I really liked the team, I hope that the summer school will be the beginning for our further communication! 




Stanislav Moiseev: The summer school was great! For a long time it was not possible to teach network analysis in the format of a summer school, and in three days I managed to talk very capaciously about many topics. On the one hand, I liked talking about networks, on the other hand, I liked the reaction of the audience - the audience asked a lot of questions. Many thanks to the organizers. 


https://scr.hse.ru/news/677937364.html