Junior Research Fellow at ANR-Lab Stanislav Moiseev received Ph.D. in Social Science with honors
Thesis defense took place on November 11 on the Zoom platform. All members of the dissertation council voted to award Stanislav the PhD in Social Science.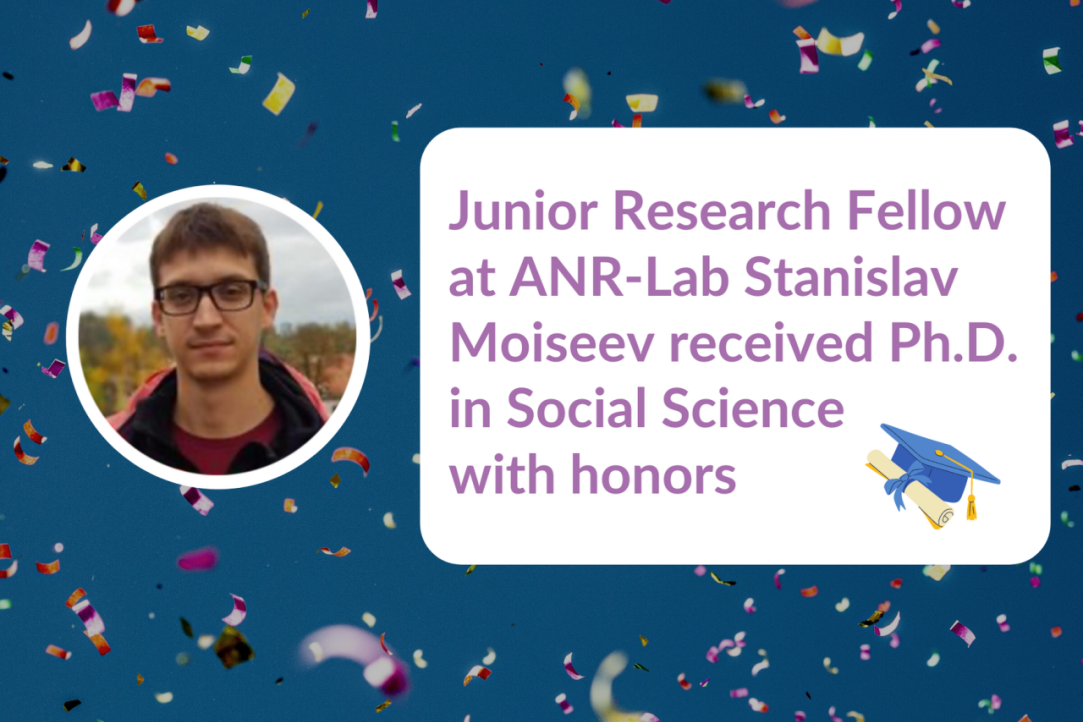 Stanislav's dissertation "The Nature and Mechanisms of Mass Behavior: from Classical Sociology to Modern Theoretical Models" examines the conceptualization of mass behavior and analyzes the methodological possibilities of its empirical study. The work is based on the interdisciplinary tradition of mass behavior research, modern theories of the propagation of ideas and behavior, and developments in the field of modeling these processes and the use of non-reactive/behavioral data ("digital traces") in social research. The study highlights the critical stages in developing scientific ideas about mass behavior, describes the context in which modern mass phenomena exist, and develops a refined conceptualization of mass behavior, which includes its definition and theories about its nature and mechanisms. Mass behavior's proposed concept is compared with the images of "collective behavior" and "collective action" and modern ideas used to describe social communities. The paper describes current opportunities for studying mass behavior and suggests a methodological strategy for studying mass behavior in the digital environment. The work ends with assessing specific aspects of the proposed strategy implementation using the example of analyzing participants' behavior in the virus charity campaign Ice Bucket Challenge.


You can find the text of the thesis, resume and defense materials here.
And we congratulate Stanislav on the defense of his Ph.D. thesis with honors!