ANR-Lab members took part in the International Conference "Lomonosov"
Alina Arslanova and Yulia Sedova, research assistants at the laboratory, took part in the XXVII International Conference of Students, Postgraduates and Young Scientists "Lomonosov," which took place in a remote format from November 10 to 27.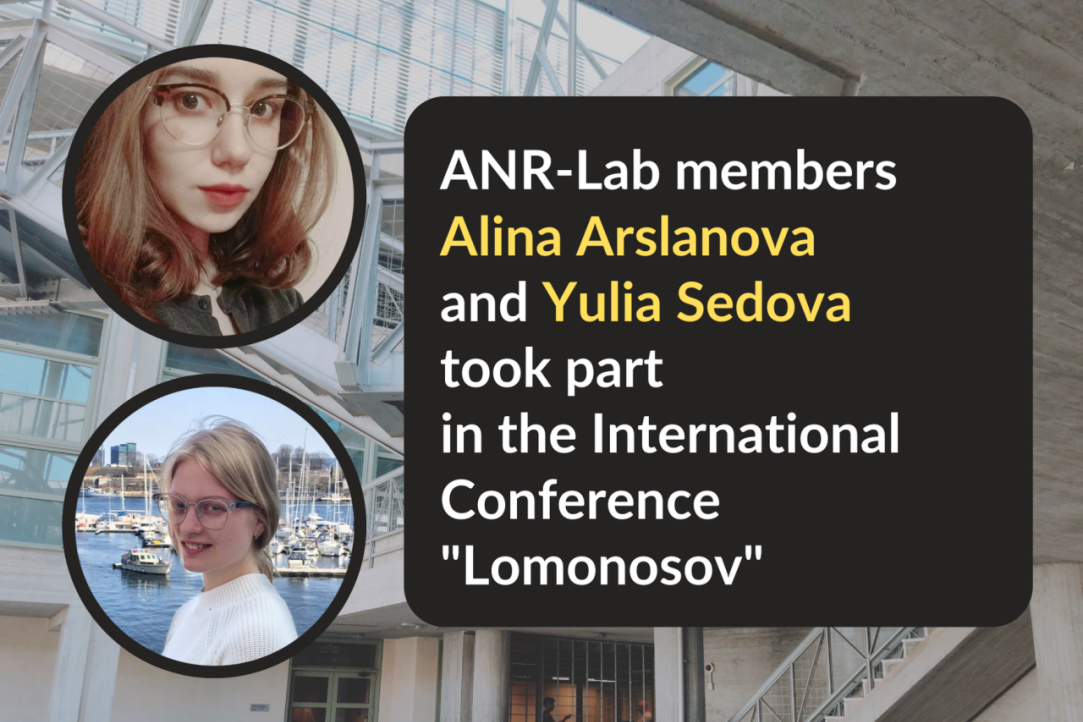 On November 23, within the section "Sociology of Social Networks," colleagues made a presentation "Frame analysis of the anti-vaccination discourse of online communities." During the presentation, Alina and Yulia talked about their research on the anti-vaccination discourse on the Russian-language social networks VKontakte, Odnoklassniki, and Facebook. Based on the analysis results, the authors were able to identify three main frames that suggest different rationales for the strategies of resistance to medicalization: institutional, riskogenic, and parental.

Data collection was carried out using data-mining methods. In total, researchers have written three different architectures of the web driver, each of which took into account the peculiarities of its online platform. Analytical topics were highlighted by the authors using thematic modeling using the BigARTM method.

As part of their report, Alina and Yulia highlighted the advantages and disadvantages of using non-reactive data when studying the self-presentation mechanisms of representatives of dissident communities in social networks.
"This was our first experience of participating in an international conference. Was great! It's nice to present your work results to colleagues from other universities, to get acquainted with other research. We hope this is not our last experience of participating in conferences of this scale."
– Alina Arslanova
– Julia Sedova