Laboratory staff took part in the 5th European conference on social networks EUSN 2021
The conference was held online on September 6-10 and brought together sociologists, statisticians, computer and science specialists, economists, humanitarians, and scientists from all fields related to network science. The conference presented current results and the latest methodological developments in the field of social network analysis.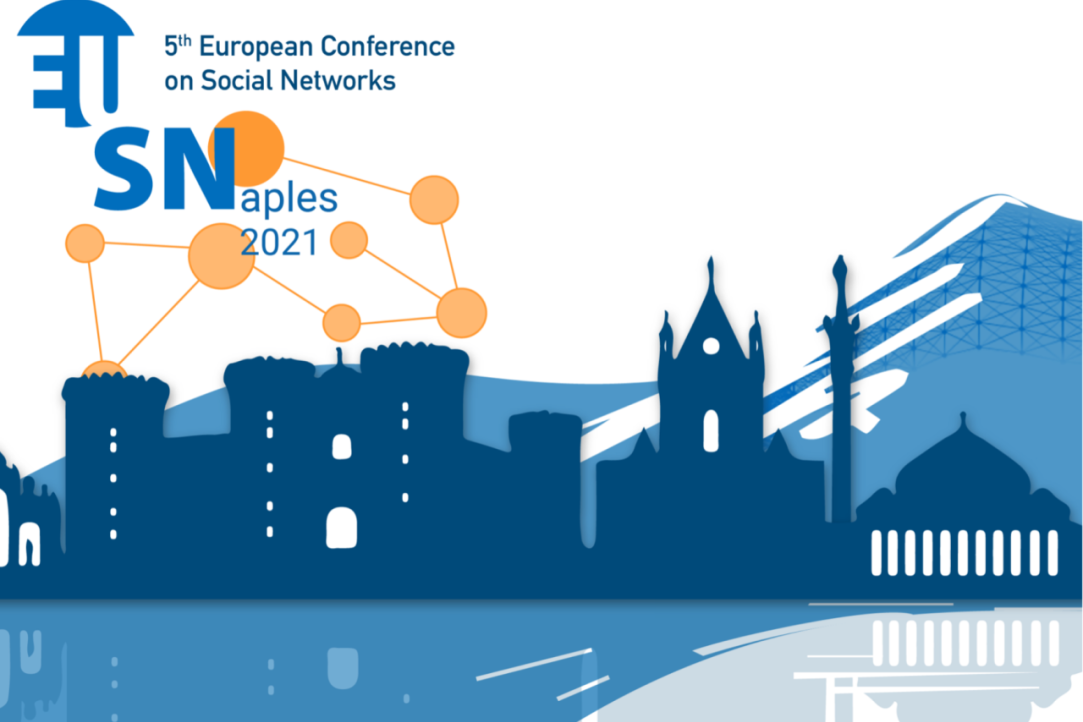 The event was attended by 12 laboratory staff. The laboratory staff organized a session on policy networks, spoke at six other thematic sessions, and took part in workshops.
Gregory Khvatsky, Dmitry Zaytsev, Valentina Kuskova, and Anna Sokol organized and conducted their session "Policy networks: efficiency and impact evaluation," within which they presented reports:
Anna Sokol, Valentina Kuskova and Dmitry Zaytsev – Assessing the impact of social movements on environmental policy change with social network analysis methodology
Gregory Khvatsky, Anna Sokol, Dmitry Zaytsev and Valentina Kuskova – Towards a synthetic theory of policy efficiency: application of network analysis to the science, technology, and innovation policy efficiency studies
At the session "Words speaking in networks of connecting worlds," the report was presented by:
Stanislav Moiseev and Daria Maltseva – Bibliometric Analysis of the Crowd Myths: from "Madness" to "Creativity"
Within the framework of the session "Qualitative network research," the following speaker spoke:
Aryuna Radnaeva – Qualitative social network analysis in the strategy of mixing methods in the social sciences: systematic literature review
At the session "Blockmodeling dynamic or temporal, multilevel and linked networks":
Vladimir Batagelj – Blockmodeling temporal networks described by temporal quantities
At the session "Territorial studies from a social network analysis perspective":

Tamara Shcheglova – Social network approach to the analysis of urban segregation
At the session "Avoiding and handling missing and sampled network data":

Anja Žnidaršič, Anuška Ferligoj and Patrick Doreian – How to determine the appropriate number of nearest neighbours for treating the missing data?
At the poster session:

Darya Tsukanova and Nadia Buzina – Groups of stand-up comedians in Russia: structure and their influence on career growth

Tamara Shcheglova took part in the workshop "Analysis of multiplex social networks (hands hands-on with R)":
"It was very useful and interesting: in just 3 hours we were told how to work with multiplexed networks - in this type of network, there are several levels of interaction between the same nodes, and each level is described by a separate "layer" of relations - we learned how to analyze and compare layers, perform measures and detect communities using the "multinet" package in R."