Our employees are the winners of two international data science competitions
Employees of the International Laboratory for Applied Network Research (ANR-Lab) and graduates of the Master's programme "Applied Statistics with Network Analysis" (MASNA) Ekaterina Melianova and Artem Volgin became prize winners in 2 parallel analytics competitions.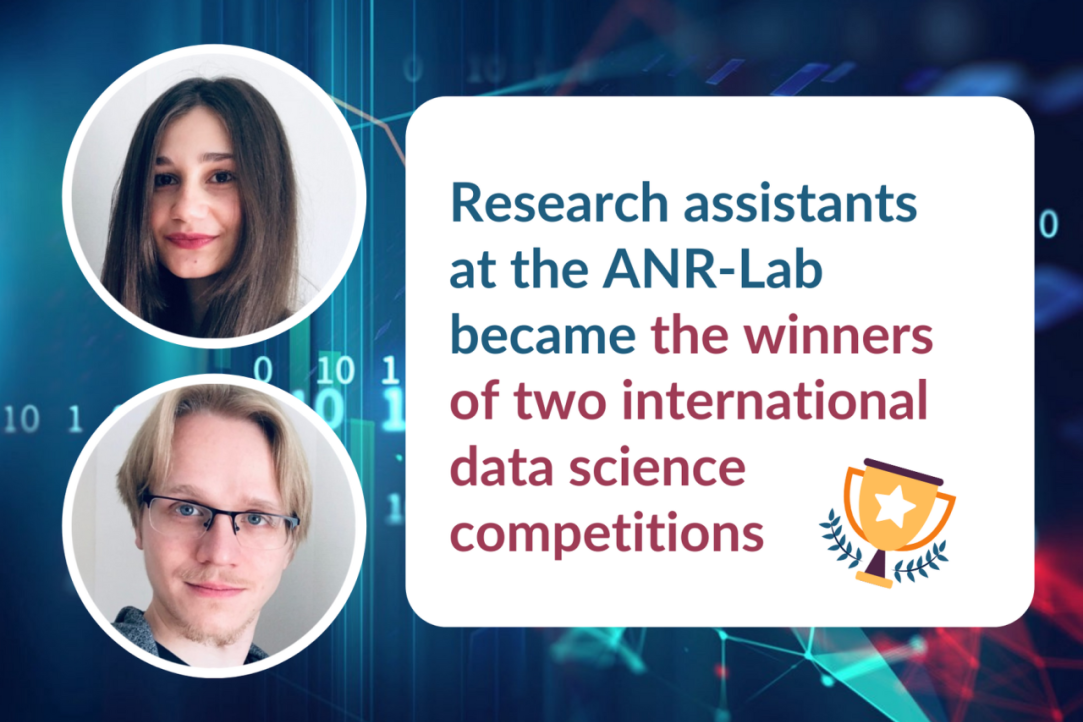 One competition was held on Kaggle and was about climate change and environmental issues. Colleagues used the robust mathematical method DEA, complementing the analysis with graph theory and topic modeling elements.

"We were fascinated by the richness of the expert survey data offered by the organizers. I think this is the first time we have applied such a diverse combination of techniques followed by decent practical findings as part of a single submission." – Ekaterina shares her impressions.

The second one from Catalyst Health 2.0 is called the COVID-19 Symptom Data Challenge. Ekaterina and Artem examined the effectiveness of behavioral interventions about the spread of COVID-19 over time.

The colleagues were competing with highly qualified professors and Ph.D. students from Georgia Tech, the University of Iowa, Virginia Tech, University of Washington, MIT, and many others.

In both contests, Ekaterina and Artem took 2nd place and won $ 25,000 each.

Ekaterina and Artem have already two wins on Kaggle. For the first time, they analyzed the Ph.D. in the Data Science community based on survey data from 19,000 respondents from 171 countries. The second time, they developed a methodology for calculating the intensity factor of nitrogen oxide emissions based on satellite data.

We congratulate Ekaterina and Artem and are waiting for news about their new wins!