ANR-Lab employee Elena Beilina is the winner of the Sociography-2021 competition
Elena Beilina, an analyst at ANR-Lab, a graduate of the Master's programme "Applied Statistics with Network Analysis," and now a teacher of the programme, won the Sociography-2021 competition to visualize sociological and demographic research data.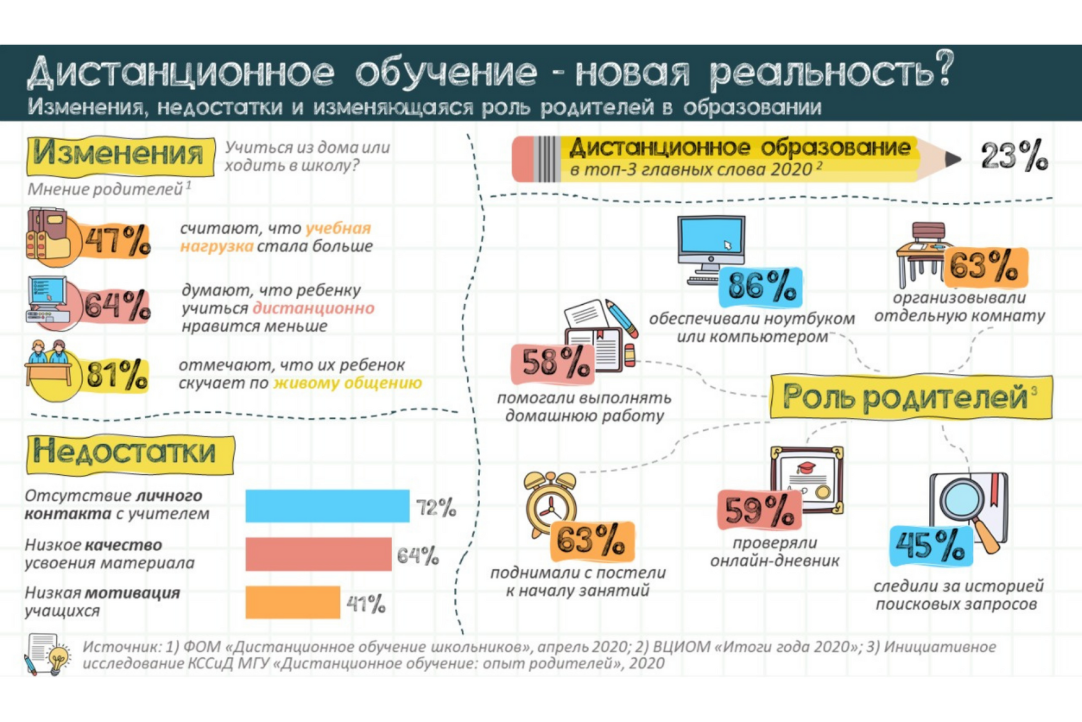 The competition was organized by the Faculty of Sociology of Moscow State University. Participants were asked to select and visualize research data reflecting the current socio-demographic problems of modern Russian society. 

For her work, Elena chose the problem of distance learning and its consequences:


The world will never be the same again, and the words "distance learning" no longer seem so incomprehensible because Russians call distance learning the top word of 2020. For some, these changes are associated with positive emotions; for others, with negative ones: the workload for schoolchildren has increased. Students have begun to communicate less with teachers, and parents devote more time to their children in checking homework and helping. Good or bad - it will be possible to say later, but for now, we state the fact that distance education is already a reality.
(
Source
)
Congratulations to Elena on winning the competition, and we wish her continued success!